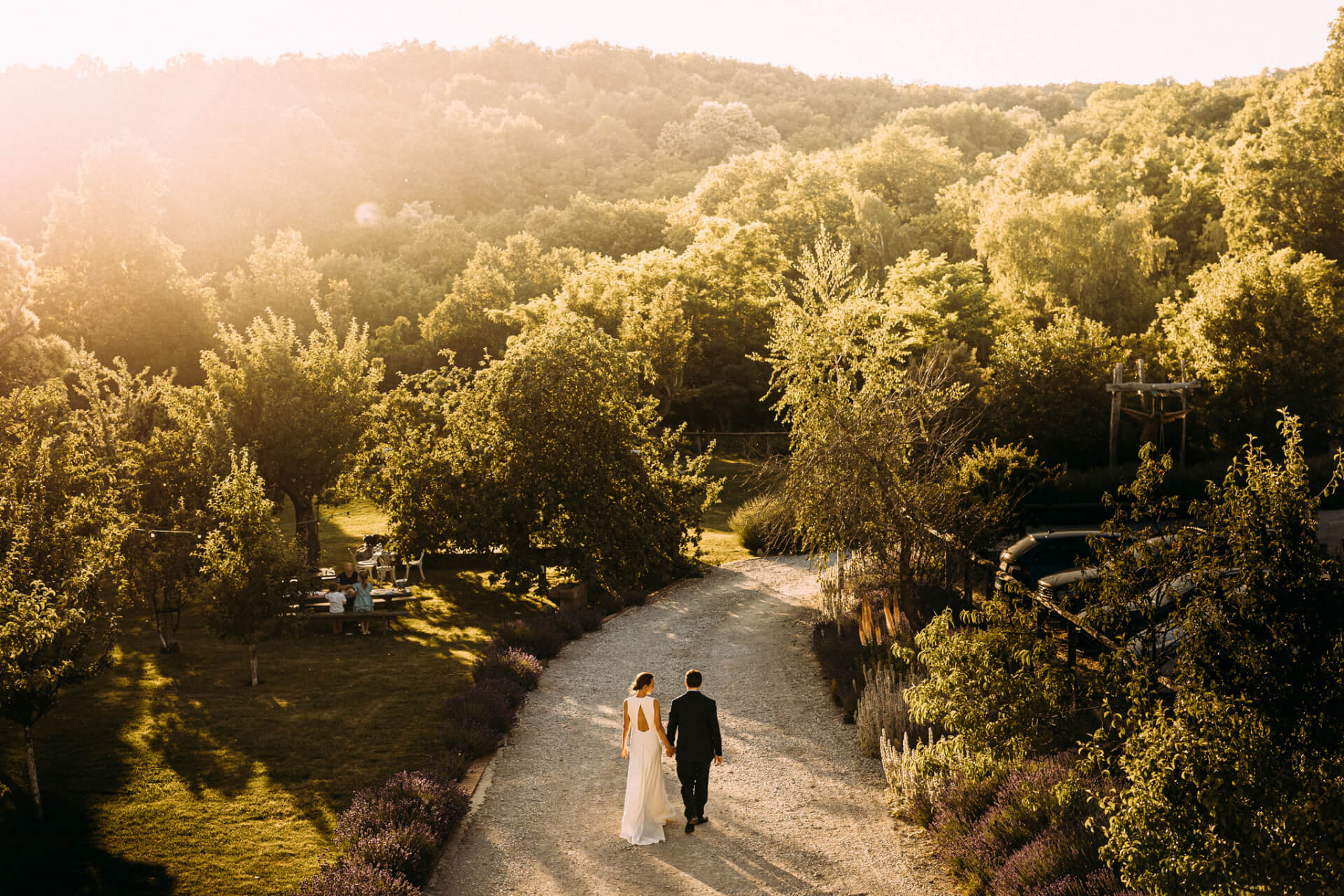 We will prepare an exceptional day for you.
Since 2013, we have hosted over two hundred weddings at Wiegerova vila, both Slovak and international. With each wedding, we have gained valuable experience, and today, we know precisely which details will make your day exceptional. We will create a wedding for you in a stylish environment amidst nature, with the high-quality services of our trusted partners.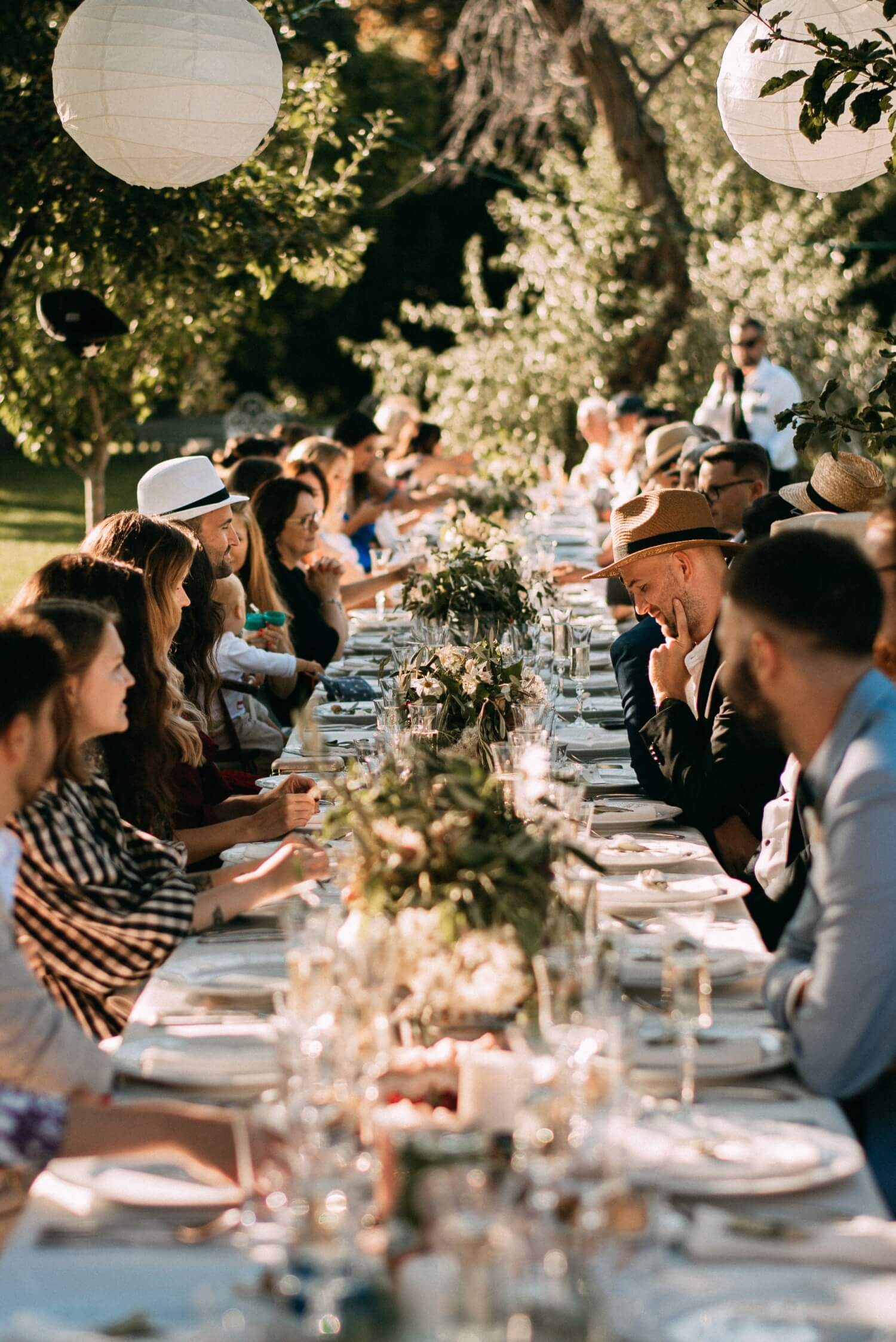 ENJOY YOUR FEAST IN 'AL FRESCO' STYLE
During the summer months, we, as one of the few venues in Slovakia, offer you the opportunity to dine 'al fresco.' We will prepare your wedding feast in our blossoming garden, right under the trees. Wooden green tables, benches, barrels instead of traditional stand-by tables, or string lights that are part of our stylish outdoor furniture set will lend an unforgettable atmosphere to your wedding reception.
Over the course of ten wedding seasons, we have collaborated with numerous wedding partners in catering, floral design, and decoration. We have identified partnerships that best align with our clients' needs and have joined forces with only the finest wedding professionals. They will gladly assist you, along with us, in preparing your stress-free day with quality catering and stylish decor, ensuring that you and your loved ones enjoy a wedding filled with experiences and a fairytale atmosphere.
MEET OUR TRUSTED PARTNERS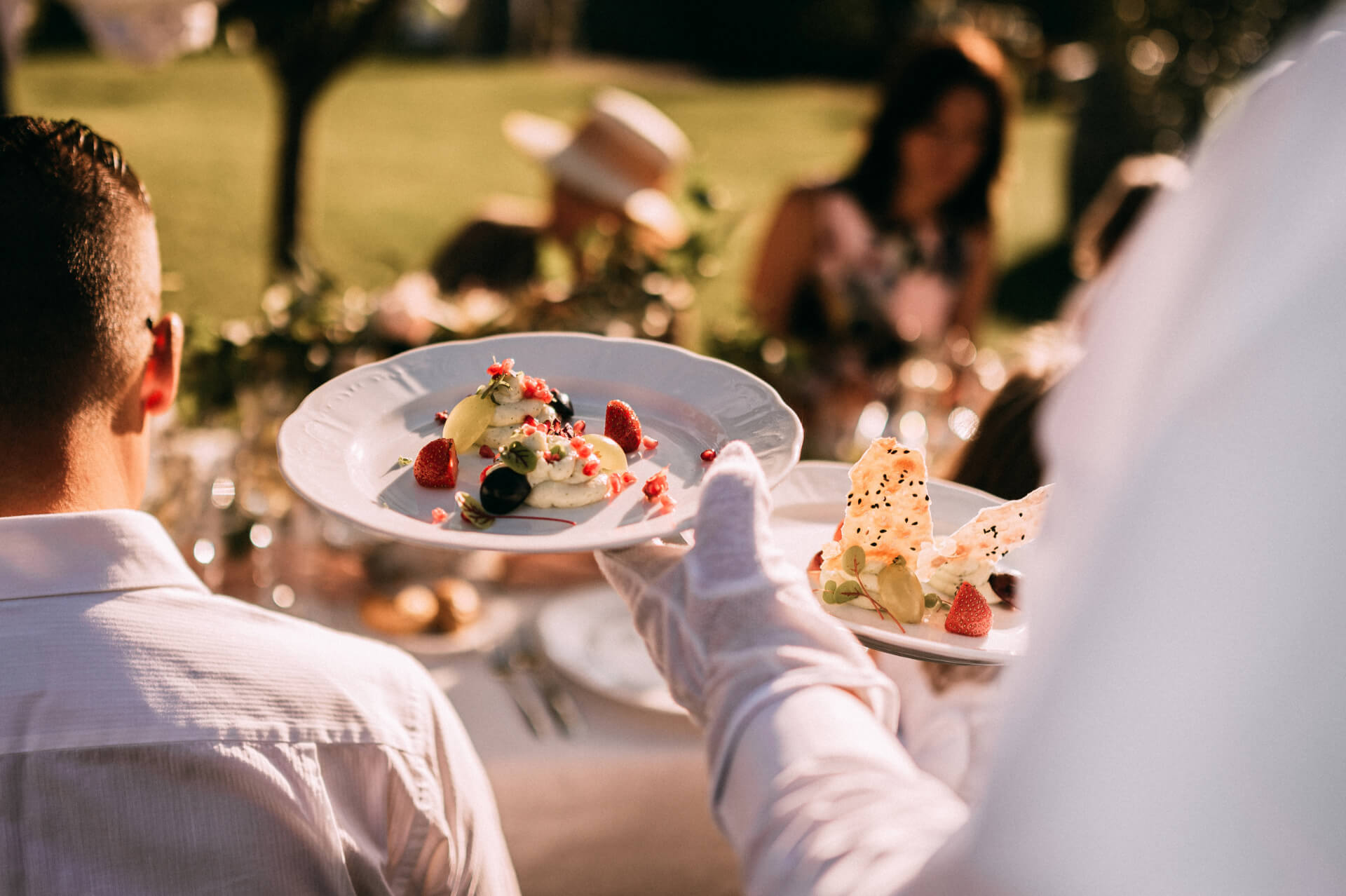 TASTE OUR SPECIAL WEDDING MENU
We have a taste for doing things as best as possible, which is why we have partnered with the professional Sharkam B&B catering. Their experienced team has crafted a special wedding menu for you that you won't taste anywhere else. Gourmet specialties served by a professional and friendly staff, following gastronomic etiquette, will be composed solely of high-quality and fresh ingredients.
WE RESPECT SLOVAK AND INTERNATIONAL WEDDING TRADITIONS
We understand both Slovak and international wedding traditions, so you are welcome to bring your own pastries, cakes, or savory snacks on the day of the event (or we can advise you, as we have expertise in desserts). An advantage of choosing our venue is the option to bring your own alcohol (corkage fee applies).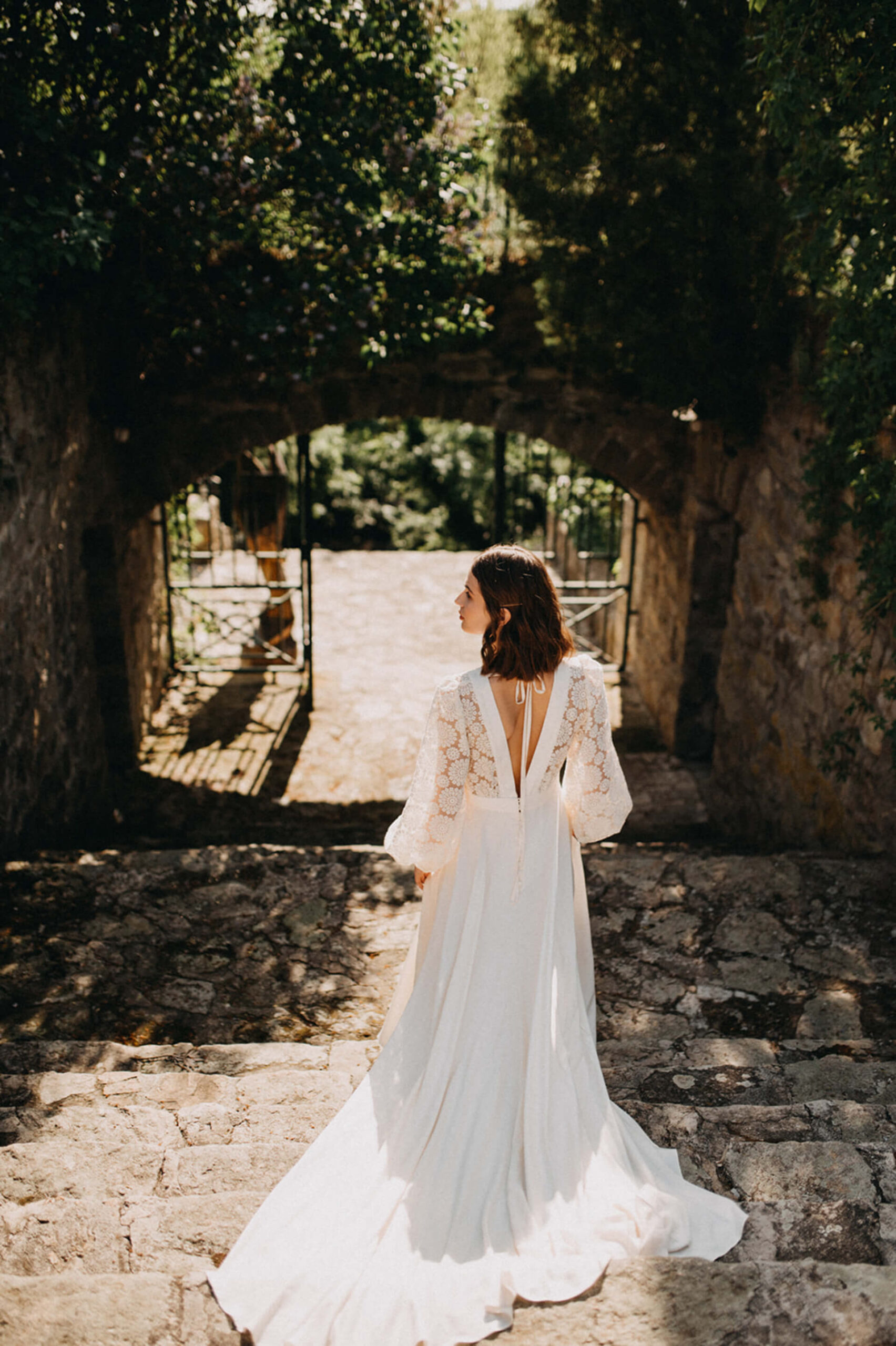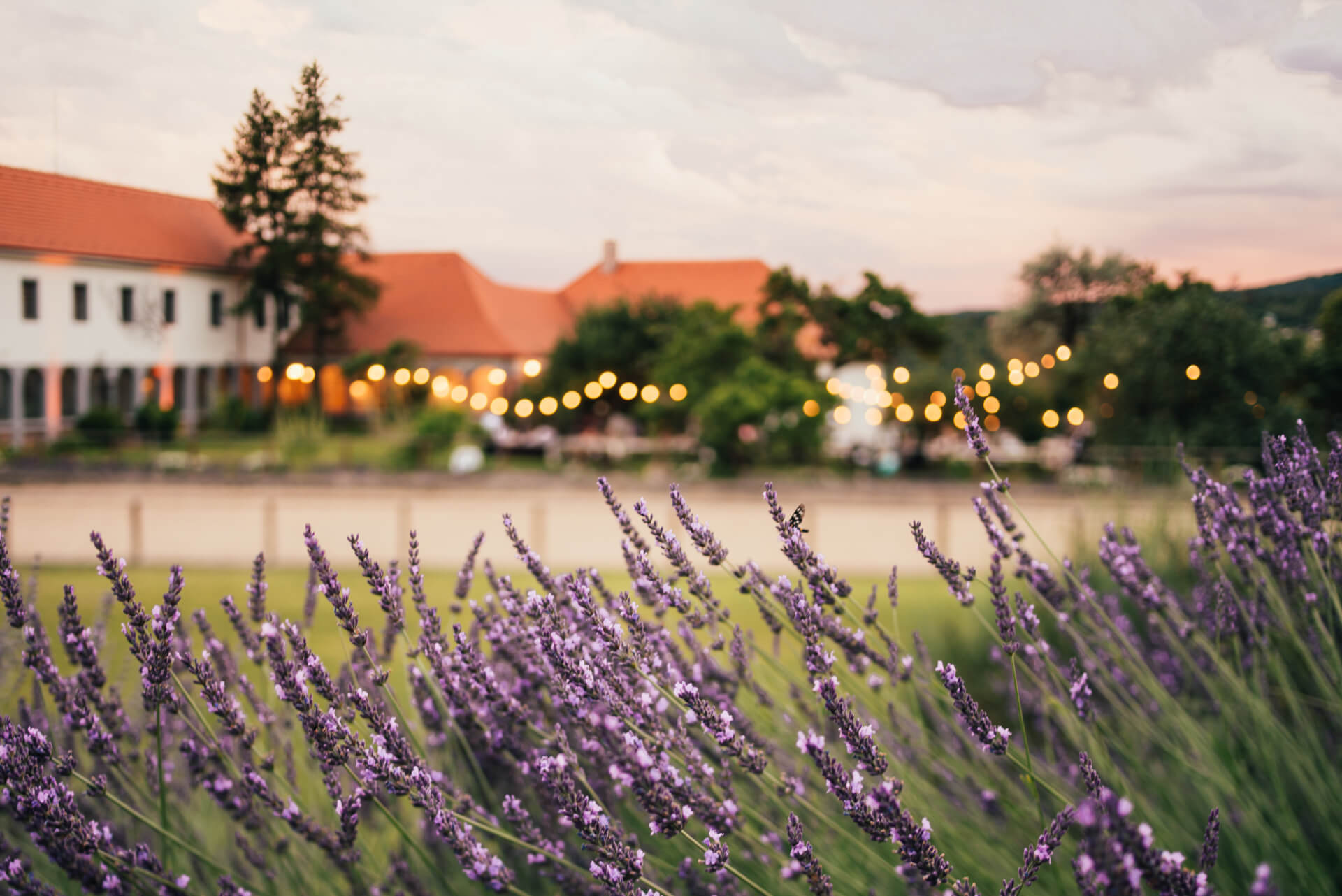 WE ARE HAPPY TO ADVISE, ASSIST, AND EVEN SUGGEST UNIQUE SOLUTIONS TAILORED PRECISELY TO YOU.